<![endif]-->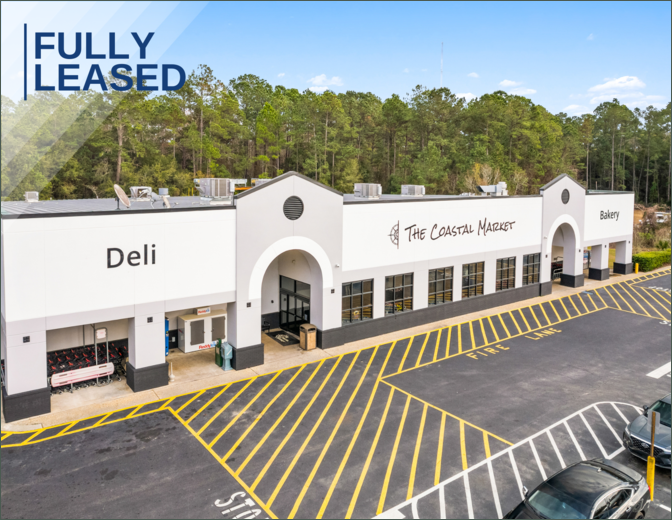 Darien Centre
1338 North Way
Darien, GA 31305

9,200 AADT on North Way (US Hwy 17)
This free-standing The Coastal Market serves Darien and the surrounding communities including Ridgeville, Carnigan, and Eulonia.
The area enjoys a significant tourist trade due to its many popular coastal tourist destinations.
Less than one mile from the major intersection of Interstate 95 and Highway 251.
Demographics
| | 1 Mile | 3 Miles | 5 Miles |
| --- | --- | --- | --- |
| Population | 2,501 | 4,776 | 6,095 |
| Households | 1,017 | 1,952 | 2,470 |
| Avg HH Income ($) | 57,250 | 57,215 | 60,248 |
| Med HH Income ($) | 42,010 | 41,335 | 42,564 |
| Median Age | 42 | 45 | 45 |
Highlights
For Lease
County: McIntosh County
Type: Retail
Total SF: 26,001
Acres: 3.84
Year Built: 1998

Vice President of Leasing
Denbeigh Marchant
2529 Virginia Beach Boulevard
Virginia Beach, VA 23452
p. (757) 627-9088
c. (757) 567-2883
f. (757) 627-9081

Sr. Property Manager
Elisa Johnson
2529 Virginia Beach Blvd.
Virginia Beach, VA 23452
p. (757) 627-9088
c. (757) 323-2482
f. (757) 627-9081

Darien Centre