<![endif]-->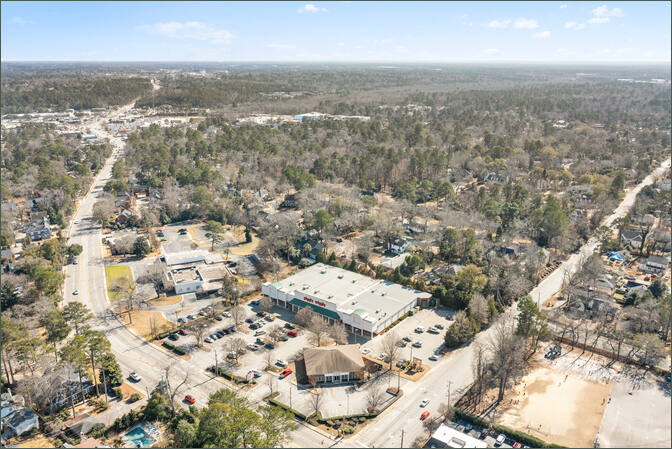 Devine Street Center
3818 Devine Street
Columbia, SC 29205

26,700 AADT on Devine Street
Devine Street is a major through road that connects downtown and the university with the surrounding neighborhoods.
The Piggly Wiggly and Longs Drugs have both been in business for over 40 years at this location.
In 2002 the Piggly Wiggly building was expanded by demolishing the Longs Drugs building and a new building was constructed for Longs Drugs on the corner.
Demographics
| | 1 Mile | 3 Miles | 5 Miles |
| --- | --- | --- | --- |
| Population | 11,157 | 83,669 | 168,193 |
| Households | 5,184 | 32,751 | 65,045 |
| Avg HH Income ($) | 113,801 | 83,534 | 70,544 |
| Med HH Income ($) | 69,021 | 45,696 | 41,165 |
| Median Age | 38 | 30 | 31 |
Highlights
For Lease
County: Richland
Type: Retail
Total SF: 38,464
Acres: 3.26

Sr. Leasing Associate
Harold McCaleb
211 King Street, Suite 100
Charleston, SC 29401
p. 843-410-0510
c. 843-697-6306
f. 843-410-0515

Property Manager
Veronica Waller
2529 Virginia Beach Blvd.
Virginia Beach, VA 23452
p. 757-627-9088
c. 757-319-1536
f. 757-627-9081

Devine Street Center