<![endif]-->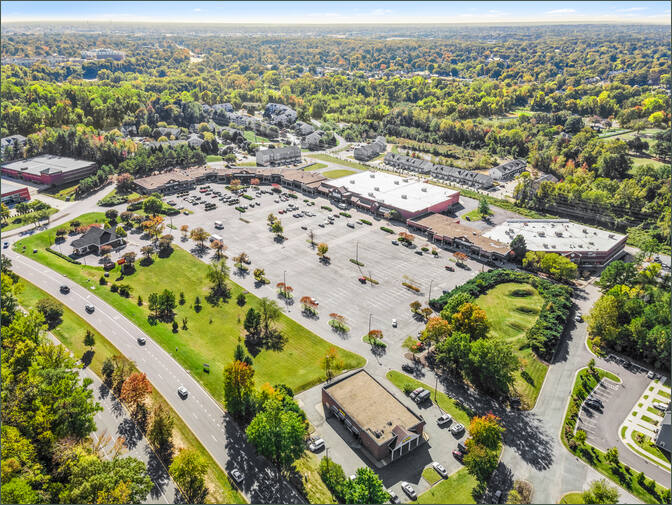 Brook Run Shopping Center
5700 Brook Rd
Richmond, VA 23227

58,473 s.f. Anchor Opportunity!!!
Small shop space ranging in size from 1,215 - 10,344 square feet
26,000 AADT on Brook Road (Rte. 1)
98,000 AADT on I-95
Within 5 miles, there is an expected growth rate of .81% annually over the next 5 years
Lakeside Landing is a new 126-unit residential development directly next door whose sales began December 2018. There will be 84 condominium units and 42 townhomes. Pricing for the condominiums will start in the low $200's. The townhomes will start in the $240's.
Demographics
| | 1 Mile | 3 Mile | 5 Mile |
| --- | --- | --- | --- |
| Population | 7,553 | 68,810 | 231,424 |
| Households | 3,658 | 30,514 | 98,106 |
| Avg HH Income ($) | 72,056 | 72,581 | 84,025 |
| Med HH Income ($) | 47,094 | 51,938 | 56,671 |
| Median Age | 46 | 41 | 36 |
Highlights
For Lease
County: Henrico
Type: Retail
Total SF: 147,738

Leasing Associate
Raymond Hicks
2529 Virginia Beach Boulevard
Virginia Beach, VA 23452
p. 757-627-9088
c. 757-434-1168
f. 757-627-9081

Property Manager
Chelsea Cohen
2529 Virginia Beach Blvd.
Virginia Beach, VA 23452
p. 757-627-9088
c. 757-268-2393
f. 757-627-9081

Brook Run Shopping Center
| | |
| --- | --- |
| Available | Coming Available |
Available Spaces
5664
1,215 SF
5670
10,344 SF
5700
58,473 SF
5710
3,296 SF
5720
4,388 SF
Current Tenants
| | | |
| --- | --- | --- |
| 5620 | Caremore Medical | 11,979 SF |
| 5642 | Mr. Fix Cell Phone & Computer Repair | 1,615 SF |
| 5644 | Brook Run Vision Center | 4,815 SF |
| 5646 | Sal's NY Pizza | 1,215 SF |
| 5648 | Darling Nails | 1,200 SF |
| 5650 | America's Best Wings | 1,519 SF |
| 5652 | The Butterfly Effect | 900 SF |
| 5656 | T-Mobile | 2,400 SF |
| 5660 | Top's China | 1,519 SF |
| 5662 | Cary Vape | 911 SF |
| 5680 | H&R Block | 1,628 SF |
| 5694 | Regional Finance | 1,629 SF |
| 5714 | Anecdote | 1,125 SF |
| 5730 | Best Cleaners | 1,515 SF |
| 5732 | Mullin's Hearing Aid Center | 500 SF |
| 5734 | Dr. Boone, DDS | 1,300 SF |
| 5736 | Just Us Salon | 1,040 SF |
| 5740 | Blessed for Less Thrift Shop | 1,212 SF |
| 5750 | Crunch Fitness | 32,000 SF |
Brook Run Shopping Center